Cosmetic Dentistry
Look Your Best. Feel Your Best.
Brighten every day with cosmetic dentistry from Concept Dentistry. Our advanced techniques and state-of-the-art equipment will have you smiling in no time. Click on the links below to learn more about everything from making your teeth whiter to a total smile transformation.
Teeth Whitening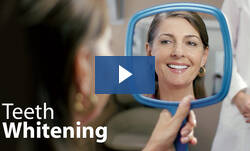 You'll see the most stunning results. Concept Dentistry uses KöR Whitening Deep Bleaching System to transform teeth that are stained, discolored, or dull into a whiter, brighter smile.
Porcelain Veneers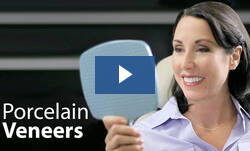 A dental veneer is a thin, stain-resistant facing bonded to the front of your tooth. It's a conservative and easy way to transform broken, chipped, discolored, crooked, or misshapen teeth into the long-lasting, beautiful smile you've always wanted.
Porcelain Bridges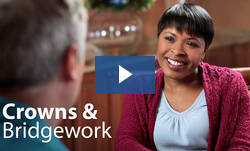 Porcelain dental bridges are highly esthetic, natural looking restorations that blend seamlessly with your other teeth. Using the surrounding teeth as anchors or supports, a bridge helps to restore your normal bite and prevent adjacent teeth from shifting and tilting.
Porcelain Crowns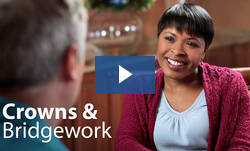 A dental crown is a restoration that covers a tooth in order to strengthen and restore it to its normal shape and size. With our advanced CEREC™ technology, we are able to fabricate most all-porcelain crowns in a single visit. The final result is a crown that is just as strong as a traditional metal crown and blends in naturally with your surrounding teeth.
Dental Bonding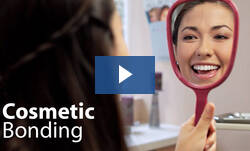 Dental bonding is a process in which tooth-colored composite material is applied to your tooth's surface and sculpted into a shape to match surrounding teeth. This procedure, which is used to close gaps, repair chipped or fractured teeth, and disguise discolored teeth can often be done in a single visit with little or no anesthesia.
CEREC™
Now you don't have to wait to look great. The use of CEREC™'s sophisticated CAD/CAM system allows your dentists at Concept Dentistry to fabricate metal-free, highly esthetic, long lasting crowns, inlays, onlays, bridges and veneers in a single visit.
Six Month Smiles
Six Month Smiles is an effective, safe and affordable cosmetic braces solution that is considerably less noticeable than traditional metal braces and often works in as little as six months. Watch the video to learn more about this simple procedure.
With cosmetic dentistry from Concept Dentistry, you can enjoy the smile you have always wanted. Our cosmetic dental services are available to rejuvenate your smile so you can look and feel your absolute best. When you need premier care from a highly trained dental team with a gentle approach, you can trust that we will always provide the best dental care throughout Fargo, ND and the surrounding areas.
From porcelain veneers to a full smile restoration, we offer comprehensive cosmetic dental services for our patients ensuring their complete comfort. We offer a wide range of cosmetic dental services such as dental bonding, dental implants, and all-porcelain crowns, and more.
Contact Us for additional information about our Cosmetic Dental Services.
Related Cosmetic Dentistry Articles
Cosmetic Dentistry – A Time For Change
Join us as we review the myriad of possibilities available to you for cosmetic dental change. But the biggest part is not just how your smile looks, it's how you feel when you show it… Read Article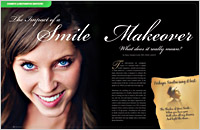 The Impact of a Smile Makeover
Americans are catching on to the emotional and social importance of a healthy, beautiful smile, and they're seeking out ways to improve their smiles. Learn why and what a change could mean for you… Read Article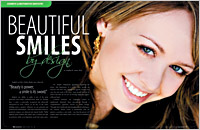 Beautiful Smiles by Design
The first in a series of articles dedicated to the "art and science" of designing a more appealing smile. One of the country's foremost leaders in cosmetic dentistry discusses how you and your dentist partner to create a great new look… Read Article
How And Why Teeth Wear
Are teeth supposed to last for a lifetime? And are humans designed to live for up to a hundred years? Given all the current improvements in the areas of medicine and health, both general and oral, people are not only living longer, but they are also keeping their teeth longer. This article will provide an overview of the "oral system" and one of its more common and important occurrences, tooth wear… Read Article