Look your best. Feel your best.
From porcelain veneers to a full smile restoration, we offer comprehensive cosmetic dental services for our patients ensuring their complete comfort. We offer a wide range of cosmetic dental services such as dental bonding, dental implants, and all-porcelain crowns, and more. Click on Success Stories to see some of the smile transformations completed by the talented Concept Dentistry team.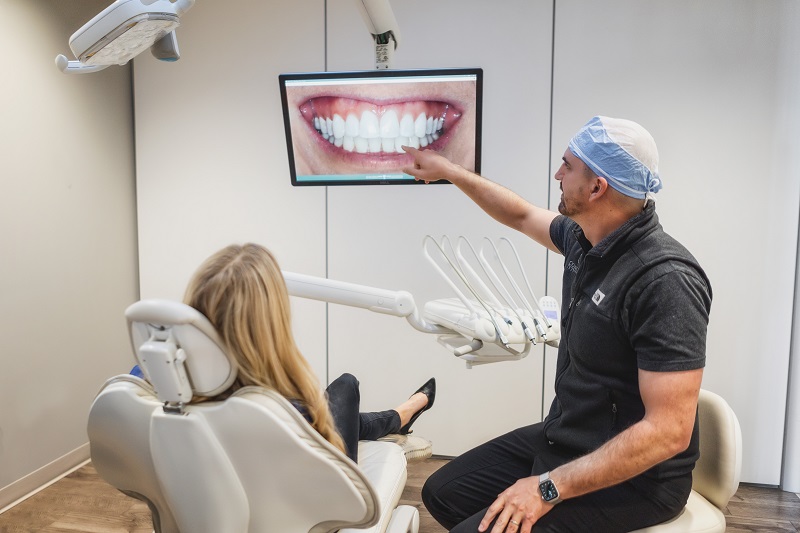 You'll see the most stunning results. Concept Dentistry uses KöR Whitening Deep Bleaching System to transform teeth that are stained, discolored, or dull into a whiter, brighter smile.
A dental veneer is a thin, stain-resistant facing bonded to the front of your tooth. It's a conservative and easy way to transform broken, chipped, discolored, crooked, or misshapen teeth into the long-lasting, beautiful smile you've always wanted.
Now you don't have to wait to look great. The use of CEREC™'s sophisticated CAD/CAM system allows your dentists at Concept Dentistry to fabricate metal-free, highly esthetic, long lasting crowns, inlays, onlays, bridges and veneers in a single visit.
Sometimes your new crown requires a customized design or alternative materials so the final result blends in naturally with your surrounding teeth. Concept Dentistry partners with some of the top dental laboratories in the country to deliver not only a strong, but beautiful crown that will look and feel like your own!
Porcelain dental bridges are highly esthetic, natural looking restorations that blend seamlessly with your other teeth. Using the surrounding teeth as anchors or supports, a bridge helps to restore your normal bite and prevent adjacent teeth from shifting and tilting.
Dental bonding is a process in which tooth-colored composite material is applied to your tooth's surface and sculpted into a shape to match surrounding teeth. This procedure, which is used to close gaps, repair chipped or fractured teeth, and disguise discolored teeth can often be done in a single visit with little or no anesthesia.
With cosmetic dentistry from Concept Dentistry, you can enjoy the smile you have always wanted. Our cosmetic dental services are available to rejuvenate your smile so you can look and feel your absolute best. When you need premier care from a highly trained dental team with a gentle approach, you can trust that we will always provide the best dental care throughout Fargo, ND and the surrounding areas.
Ready to get started?
Make an appointment