Caring for children's teeth requires warmth, compassion, and a gentle approach. At Concept Dentistry, we are honored to care for the littlest of smiles. Our dentists and team will make your child feel right at home in our dental office whether they are here for a filling or a routine checkup. Our goal is to provide premium dental services for even our youngest patients.
Our caring and friendly staff provides attentive pediatric dental services for children of all ages ensuring their complete comfort at every visit. We are focused on providing preventative care so that every tooth can be healthy and strong. A great smile starts with good teeth cleaning habits such as daily flossing and brushing. By teaching our young patients how to care for their smiles, we ensure a great start for continued dental health.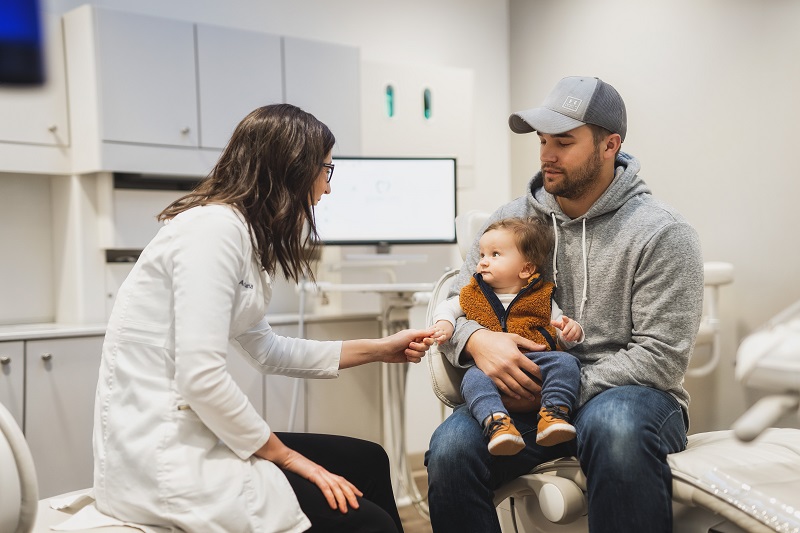 We are committed to providing the children in our practice with attentive and gentle dental care. Through a calm and patient approach, we help each child relax and feel at ease during their dental visit. Our welcoming dental office is very child friendly and we do everything to ensure your child is as comfortable as possible.
We strive to create a positive dental experience for every child that we see by treating your child with patience and compassion.  In an effort to make all children feel comfortable and confident we provide various sedation techniques to keep them feeling relaxed throughout the visit.
"Magic air" is an odorless gas that gives the child a mild relaxation feeling allowing for a more enjoyable relaxed visit.  In other cases we can provide IV sedation techniques which puts your child into a deep sleep during the procedure.  We utilize dedicated anesthesia providers to deliver one-on-one individualized care and carefully monitor your child throughout the procedure utilizing hospital-grade monitoring equipment.  The pediatric IV sedation procedure enables your child to leave shortly after the dental procedure and recover comfortably at home.
Ready to get started?
Make an appointment