It's never too late to get your smile straight!
At Concept Dentistry, we believe in personalizing your orthodontic care experience. This means doing more than just helping you achieve a straight smile. Our team of hygienists and doctors, closely monitor your developing smile during your routine cleaning visits and go the extra mile to ensure when your braces are removed, you have both a beautiful and healthy smile.
We offer:
Ceramic braces
Clear aligners
Traditional metal braces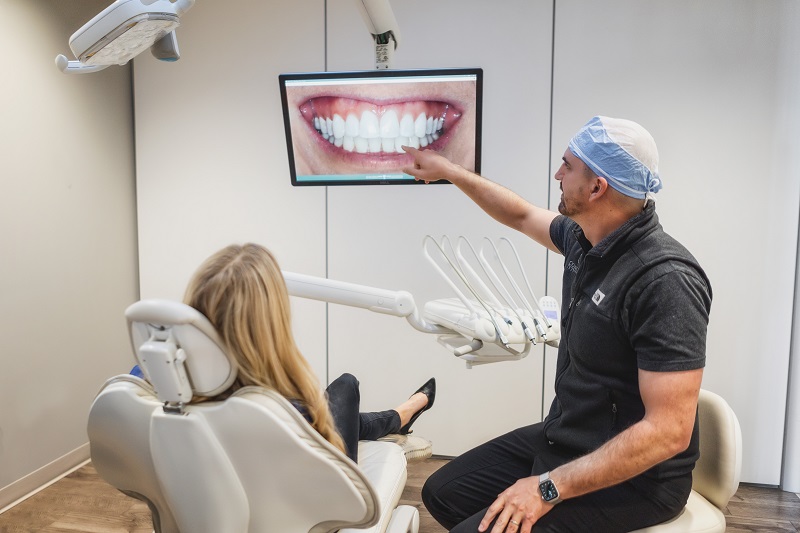 Starting early can improve your child's chances of obtaining a perfect bite. The American Dental Association (ADA) recommends children to have an orthodontic evaluation by 7 years old. Orthodontic treatment may not be necessary at this early age, but early evaluation can get a baseline for jaw growth, missing teeth, and tooth eruption.
If early treatment (Phase One) is necessary, we can take advantage of the growing jaw to ensure it can provide the best foundation for your child's developing smile.
With so many treatment options available - including metal braces, clear braces or clear aligners - we can be sure to find the perfect solution to straighten your smile. During your initial examination, we will be able to determine the best treatment for your smile's needs along with outlining the treatment plan, treatment time, and the approximate cost.
Orthodontic treatment isn't just for kids – did you know that today, nearly one in four orthodontic patients is over the age of 21? There is no time like the present to get the smile you've always deserved! During your consultation, we will be able to determine the best treatment for your individual needs. The new techniques and appliances we use today greatly reduce pain levels, decrease the frequency of visits, and shorten treatment time.
Ready to get started?
Make an appointment