A natural look and feel you'll love
Implants offer a worry-free way of replacing missing teeth. This in-office procedure can improve your smile, make eating more comfortable and prevent future problems like bone loss and shifting teeth.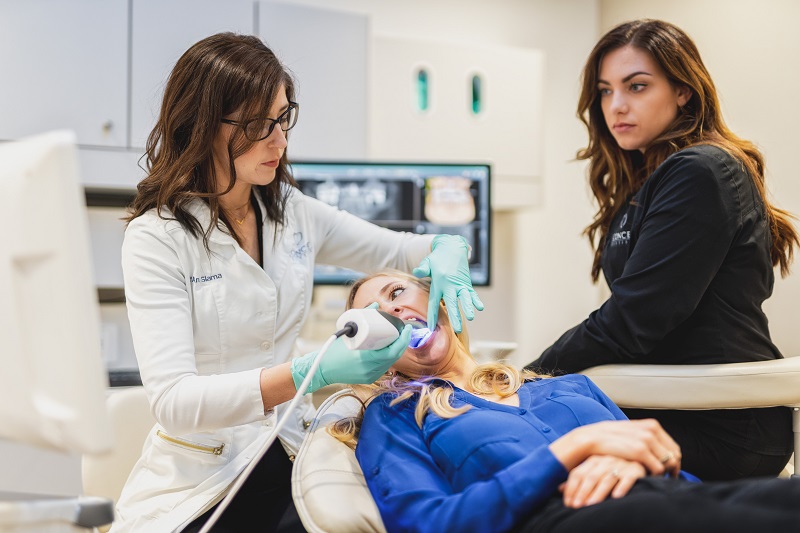 Dental Implants replace teeth that have been missing since birth or have been lost due to an accident or disease. Implants look and feel like your natural teeth, and can help prevent bone loss and protect adjacent teeth. An implant is placed in your jaw to replace your missing tooth root. It acts as an anchor for a single crown or can replace multiple missing teeth.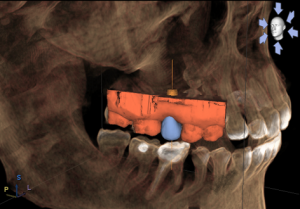 With implants acting as anchors, patients no longer experience the slipping, moving and irritation of dentures. Implant supported dentures can dramatically improve your ability to chew and speak, ultimately improving your self-confidence and comfort.
Implant supported fixed dentures are a permanent alternative to implant-supported removable dentures. It is securely and comfortably anchored by several dental implants that become an integral part of your jawbone. They will never loosen or slip so you can eat whatever you want, speak normally, and never again need denture creams and adhesives.
Implant dentistry can completely restore your smile by filling spaces caused by missing teeth or acting as anchors for dentures. At Concept Dentistry, we offer state of the art implant services for our patients in Fargo, ND and the nearby areas. Dental implants can be placed in our office and are one of the most effective ways of improving your smile while enhancing oral function.
We specialize in implant dentistry that is focused on restoring bone mass, replacing missing teeth, and improving each patient's ability to chew and speak more clearly. Our dentists will work with you to create a beautiful and healthy smile. Schedule a consultation for dentures or implants today!
All on 4 (Denture or Teeth Replacement)
Do you dread taking photos because of missing or damaged teeth? Are you tired of your poor fitting dentures preventing you from eating your favorite foods?  Modern dental technology through the use of dental implants provides other alternatives to traditional unsecured dentures. These solutions can improve your speaking and chewing abilities, eliminate the need for denture adhesive, increase your comfort and self confidence. Most importantly, we can give you back the smile you deserve.
Concept Dentistry is designed to be your single destination to achieve the results you desire whether you are looking to replace a single tooth or all your teeth with an all-on-four fixed restoration. Concept Dentistry brings all the doctors and technicians to YOU – eliminating the need for multiple visits to other offices. Our on-site advanced imaging technology allows us to offer you clear answers and upfront investment estimates for your new beautiful smile. Very often our patients are able to show off their new smile the same day dental implants are placed. Our team of dental implant professionals will coordinate all your treatment with the laboratory technicians and sedation specialist so we can offer you the best possible dental experience from start to finish.
Let Concept Dentistry help you find your reason to smile!
Ready to get started?
Make an appointment