Sedation dentistry is a worry free way to get the dental care you need. If you are nervous about receiving dental care or require a long appointment, Concept Dentistry's experienced anesthetists will put you at ease.
Concept Dentistry offers a variety of sedation techniques explained below.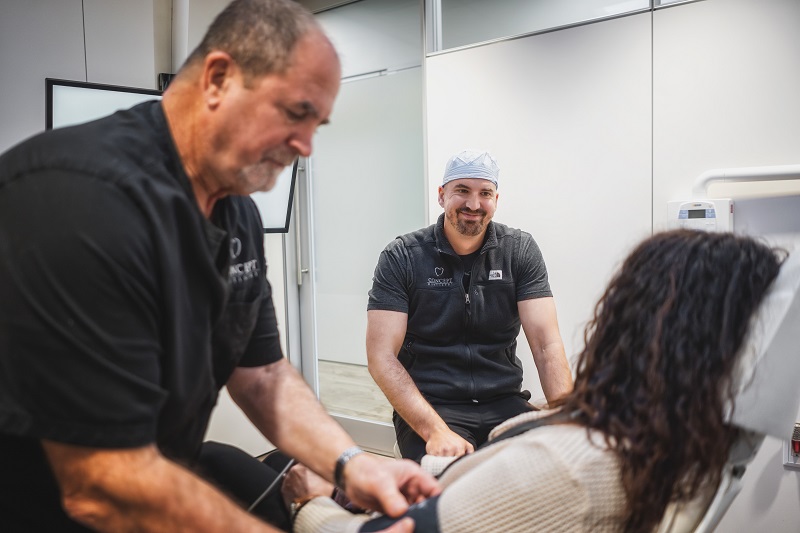 At Concept Dentistry we strive to create a positive dental environment for every child that walks into our office. We know positive dental experiences at an early age are essential to making children lifelong dental patients without phobias or fears. We believe the best way starts with treating your child with patience and compassion.
We use a number of behavior guidance techniques to help your child feel comfortable and confident during their visit. Each of these methods are designed to help use deliver premium dental care while building a trusting relationship with them.
Some of our pint-sized patients with dental fear and anxiety, special needs or find it difficult to sit for dental appointments may need additional help managing their dental visits. Sedation dentistry offers a variety of options to help ease their worries. Nitrous oxide (laughing gas) is an odorless gas that is breathed in and creates a mild relaxation feeling.
In other cases, IV sedation is an appropriate option when the procedure is extensive or your child does not handle the other sedation options well. IV sedation is a deep sleep that protects your child from the stress of their dental procedures. Your child's safety is paramount during dental sedation.  Our dedicated anesthesia providers deliver one-on-one individualized care and carefully monitor your child throughout the procedure utilizing hospital-grade monitoring equipment. Having your IV sedation services completed at our office eliminates the inconvenience of an all day hospital stay and you can leave shortly after the procedure is completed to recover comfortably at home.
We are happy to talk about what option would be best for you and your child to get their smile back on track.
Local anesthesia is routinely used in most dental procedures to desensitize a specific area of the patient's mouth. This allows your doctor to complete the necessary treatment in the timeliest manner, with no discomfort.
Nitrous oxide, sometimes called "laughing gas", is a safe and effective form of dental sedation that helps you remain comfortable and calm. A small mask is fitted over your nose and you breathe normally and remain awake through the procedure. Nitrous oxide's effect ends as soon as the mask is removed so you should not need a driver to take you to and from your appointment.
Intravenous (IV) Sedation
IV sedation allows you to sleep comfortably while the dental treatment you desire is completed. This may be something as simple as a cleaning and exam or a very complex procedure. With Concept Dentistry's wide breadth of services and providers we can most often coordinate and treat whatever problems your mouth may have all while you sleep comfortably. Our dedicated anesthesia provider will give you one on one care and attention from start to finish, using hospital grade drugs and monitoring devices.
Ready to get started?
Make an appointment